Reliable & Efficient Repairs
The expert engineers at Carlson Hydraulics have the knowledge and skill to handle all your hydraulic cylinder repairs. When a hydraulic cylinder fails we know where to look and what to check to find the reason behind the damage. Our repair shop is equipped with its own machining centers to handle any component replacements and ensure the highest quality for your repair.  As soon as we receive your hydraulic cylinder our engineers evaluate your system, identify the issues causing your cylinder to fail, and prepare a quote which we will go over with you step by step. Once you have approved the quote most repairs take 1 to 2 weeks depending on the repairs and components needed. Contact Charity to start your repair quote now.
Manual lathe running a repair part
Whether you need a simple repair or a complete cylinder rebuild, Carlson Hydraulics can get your hydraulic cylinder running smoothly again. Our repair shop handles even the largest and most difficult hydraulic cylinders and our machinists are trained and available to custom-make any rods, tubes, pistons, or other components to complete your hydraulic cylinder rebuild.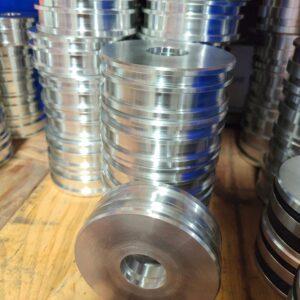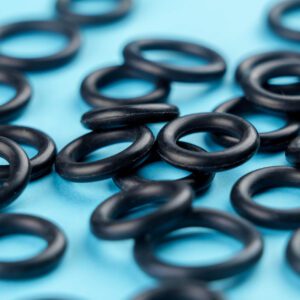 Hydraulic leaks are usually a result of worn seals. Carlson Hydraulics keeps a large inventory of seals and seal kits on hand for customers interested in doing their own repair work and allows us a quick turnaround on in-house hydraulic cylinder repairs. Contact our sales department to order seals or the repair department to schedule a seal replacement or complete repair.
Hydraulic rods are available to order on their own or with any of our threaded or welded rod ends in a wide range of sizes and strengths to fit all hydraulic cylinders. You can find more information about the custom-built chrome, nickel, and nitro rods available at Carlson Hydraulics here.  To order a custom rod or schedule a rod repair or replacement contact us now!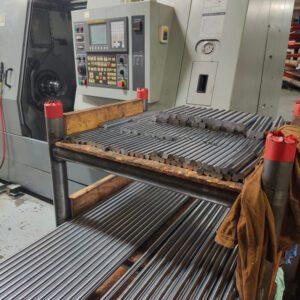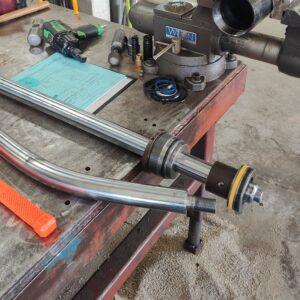 When you need a component or complete cylinder replacement to get your equipment up and running again Carlson Hydraulics can help. If the wear and tear on your cylinder makes it more cost-effective to replace it instead, our hydraulic engineers can walk you step by step through choosing a replacement hydraulic cylinder that will provide the longest lifespan for your needs.
If your hydraulic valve suffers premature failure let the experts at Carlson Hydraulics check your component to see if repairing is the best option. Valves can fail for a number of reasons, and repairing a hydraulic valve is often much more cost-effective than replacing it with a brand-new valve. Contact our repair department to schedule your valve for evaluation.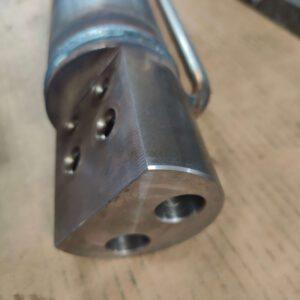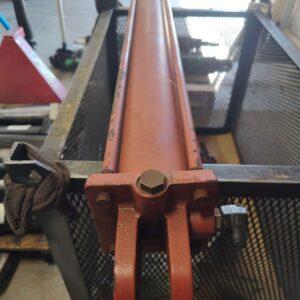 If your tie rod cylinder has failed send it to the expert technicians at Carlson Hydraulics. After it is received our technicians will carefully assess the damage to your tie rod and contact you to discuss the options for repair, resealing, or replacing components to get your equipment back up to speed. Carlson Hydraulics stands by its expert workmanship and design with a 2-year limited warranty that covers manufacturing defects, weld leaks, or poor seal. Detailed warranty information will be discussed when you place your order for custom components or hydraulic cylinders. Carlson Hydraulics has been a trusted name in hydraulics for more than 40 years.